Success Stories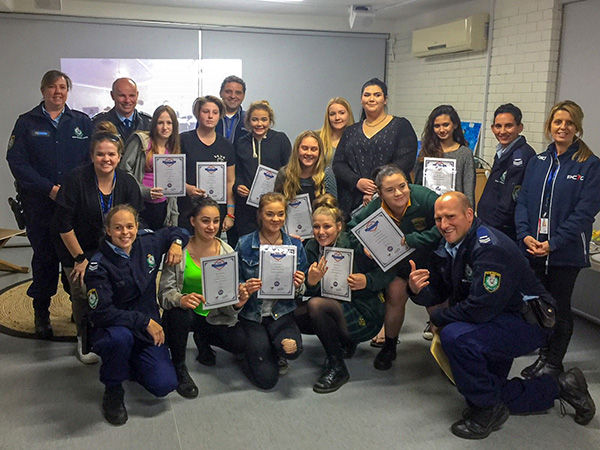 In 2017-18, PCYC NSW delivered 11 term-based programs with participants aged 15 to 17. The program results included:
88 graduates (69% of entry cohort)
67 males and 21 females graduated
30 White cards completed
31 First Aid certificates completed
17 Barista certificates completed
"We have just finished a Program here at Bateau Bay PCYC. Ten out of 14 participants successfully completed the Program, with the remaining four returning to full-time school. The best thing I could say about the Program is that participants really did see that NSW Police Force and PCYC NSW were working in their best interests. The participants were quite surprised that police would be willing to go out of their way to assist them in furthering their skills, such as First Aid/White Card qualifications, and then be prepared to establish and further their life skills in preparation for job readiness. I guess you could say we are helping them achieve what at first seemed like a dream, and that is helping them prepare to find and gain actual employment."
Senior Constable Kurt Webb, NSW Police Force
"Twelve months ago, I was given the opportunity to come on board as a trainer assessor for the PCYC in a role that included training disengaged youth on their pathway to work readiness. The youth all had three things in common – they did not fit into the school system, they felt no one listened to them and they lacked direction. As the participants progressed through the RiseUp Program, you could slowly see the attitudes change and the confidence build. I am proud to say I have been a part of the journey of the young adults and have seen them progress into gaining full time work. It is a very rewarding role and I hope to see many more achieving their goals and standing tall in the community."
Greg Churchill, Training Assessor, PCYC NSW